Theatre for Living Staff
David Diamond, BFA D.Litt. (Hon.)
Artistic and Managing Director/Joker
E-mail: david@theatreforliving.com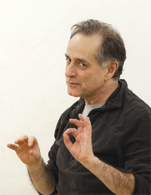 David is a 1975 BFA Theatre graduate of the University of Alberta. He was a founding member of Vancouver's Headlines Theatre (1981) and has been Artistic Director since 1984. In 2013 the theatre company took on a "new" name and started calling itself Theatre for Living.
David has directed over 550 community-specific projects on issues such as racism, civic engagement, violence, addiction, street youth, intergenerational conflict and homelessness. He has worked throughout Canada, the USA and Europe, as well as in Namibia, New Zealand, Australia, Brazil, Rwanda, Palestine, India and Singapore, and has pioneered the development of live, interactive Forum television and web casting.
He is the originator of Theatre for Living, a merging of Augusto Boal's Theatre of the Oppressed, and his own life-long interest in systems theory. Theatre for Living recognizes communities are complexly integrated living organisms and invites them to engage in constructive social change, moving from various forms of violence to respectful engagement.
David is the recipient of numerous awards, including the City of Vancouver's Cultural Harmony Award, the Jessie Richardson Award for Innovation in Theatre, an Honorary Doctorate from the University of the Fraser Valley and the Otto René Castillo Award for Political Theatre. In 2010 he was honoured to travel with the Governor General of Canada (Michaëlle Jean) as a Canadian Delegate in Africa.
David is also a Visiting Faculty Member at the Master of Arts Program in Peace, Development, Security and International Conflict Transformation at the UNESCO Chair for Peace Studies, University of Innsbruck, Austria, and Visiting Theatre Director at the Faculty of Medicine and Dentistry, University of Alberta.
Under David's Artistic Direction Theatre for Living has been honoured with numerous Jessie Richardson award nominations as well as two awards for "Outstanding Production" and two for "Significant Artistic Achievement"; the Red Cross Power of Humanity Award; the Canadian Healthy Environment Award; MOSAIC's Human Rights Award; and numerous recognitions for innovation in live, interactive community television broadcasting.
David is the author of Theatre for Living: the art and science of community-based dialogue, which has a foreword by renowned systems theorist, Fritjof Capra and was honored with the American Alliance of Theatre and Education 2008 Distinguished Book Award. The book came out in German under the title Theater Zum Leben in 2012 and is currently being translated into Spanish.
Dafne Blanco
Office/Production Manager & Webmaster
E-mail: admin@theatreforliving.com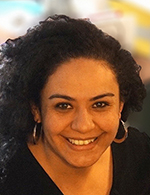 Dafne is thrilled to continue working for Theatre for Living now in the position of Office/Production Manager & Webmaster. Dafne was the Outreach Coordinator from 2004 to 2010 and from April 2012 to May 2013. She has been involved with several grassroots organizations and art groups since she arrived in Vancouver from Mexico in 1996, working on the areas of the Zapatista solidarity, Human Rights, Racism, Globalization, and other social issues. She also worked as an advocate for agriculture migrant rights, while freelancing as a web designer.
Dafne has completed a degree in Graphic Design in the National Autonomous University of Mexico. She is currently working on her Expressive Arts Therapy Masters Degree.
Painting and ceramics creation has been a great passion of Dafne's and she is hoping to focus on her artistic creation as well if she is able to garner the blessings of the Visual Arts deities.
Photo: Dafne and Office Assistant, Acerina

David Ng
Outreach Coordinator
E-mail: outreach@theatreforliving.com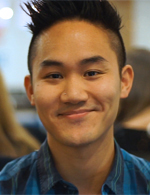 David is a queer feminist social justice advocate who has been actively involved in grassroots campaigning since he was 14 years old. He has since co-founded and worked on numerous campaigns and projects including youth sexual health initiatives, feminist anti-violence campaigns, anti racist projects, and other forms of fun, radical, anti-oppression work. Some of the projects he has worked on has included co-creating marketing and media for the book Picturing Transformation: Nexw-áyantsut - a book about a solidarity project between First Nations and non-First Nations communities, as well as film editing for the Circles of Understanding residential school story project. He is also the co-founder of the queer feminist media arts project LoveIntersections.com
David holds a Bachelor of Social Sciences in Women, Gender, and Sexuality Studies and Criminology from Simon Fraser University, a BSoSc (honours) and a Masters of Social Sciences from the African Gender Institute at University of Cape Town, South Africa.
Susan Shank
Financial Administrator
E-mail: finance@theatreforliving.com
Susan Shank has extensive financial and administrative experience in the arts. For a decade Susan was the administrator for Touchstone Theatre Society. She was also the contract coordinator for Gateway Theatre and has done bookkeeping for The Firehall Arts Centre - but her favorite job is being the mom of her two children! Susan has a BA from SFU with a concentration in Theatre. Over the years she has had experience as an actor, writer, teacher, programmer and producer. Susan is delighted to be working with Theatre for Living.
Acerina
Office Assistant and Welcoming Committee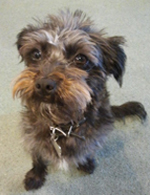 Skid-row Mexican mongrel just like her Human, somehow she made her way to the Canadian West Coast and soon after became the official TfL's Office Assistant and Welcoming Committee. Among her duties are to keep the rest of the staff sane, greet all kind of strangers including mail people of all species and fart during important meetings.
Acerina responds favourably to any food including carrots, biscuits, and above all, belly rubs. And unapologetically admits that her love can be bought, especially with pork bones.
Our Board of Directors
Kevin Millsip
President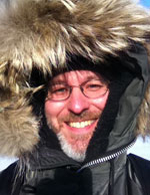 Kevin's builds capacity in the progressive social change sector. He is the co-founder and Director of Next Up, a leadership program for young people committed to social and environmental justice. Next Up currently have programs in 5 cities across 4 provinces. He also works as the Sustainability Coordinator for the Vancouver School Board on Food Security and Transportation.
In 1998 Kevin co-founded Check Your Head an organization that has worked with over 40,000 young people to get involved in global justice issues. He served as the Executive Director of Check Your Head until 2009. In 2004 he co-founded Get Your Vote On - a campaign that has registered over 20,000 new voters in BC. He's dabbled in municipal politics where he served as a Vancouver School Board Trustee where he wrote on Canada's strongest policies to protect children from advertising in schools.
Kevin serves on several board's including The Centre for Civic Governance, Theatre for Living (Headlines Theatre) and the David Suzuki Foundation's Climate Leadership Council. He is the board chair of The Canadian Centre for Policy Alternatives - BC Office.

Kirk Tougas
Vice-President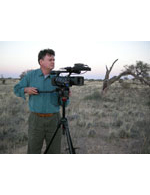 With over 250 productions to his credit, Kirk Tougas is one of Canada's foremost documentary cinematographers. Specializing in cultural, social and political themes, he has worked with independent producers, broadcasters, and the National Film Board, and has shot on location in Canada and the Arctic,as well as throughout the world. These film and video productions have received over 100 international festival prizes, including an International Emmy award, and numerous Genie, Gemini and Leo awards and nominations in Canada.
Kirk has also directed and produced several films, is a member of the Canadian Society of Cinematographers, a member of the Academy of Canadian Cinema since, and is the founder of the Pacific Cinémathèque.
Darlene Marzari
Sec/Tres.
Darlene joined the board after leaving Vancouver City Council, first in the early 80's and then again, after a brief decade of serving in the provincial government, in the early 2000's.
Darlene has no intention of seeking elected office again but will stay on the board of Theatre for Living until she receives a pink slip.
Tad Young
Past President
Before establishing his own practice Tad Young had a diverse and broad professional background. After graduating from UBC School of Architecture, Thaddeus worked with a number of leading architectural and planning firms in Canada and in the U.S to further his experience in architecture.

Tad also worked on a number of community oriented projects. These projects included: Vancouver Jewish Community Centre, Dawson Creek Community Centre, Britannia Community Centre, Yale Community Centre, a Community School in Deep Cove, a user-directed Housing/Office Development for False Creek South, Development of Indian Reserve No.5 in Highland Valley and a large Affordable Housing Development for the Strathcona Community.
Tad is now the principal of his own firm Thaddeus D. Young Architect Ltd. (TYA).
Sarjeet Purewal
Board/Staff Liaison
Sarjeet has been involved as an Outreach Family Counsellor for the Immediate Response Program with Pacific Community Resources Society for 11 years, where she works with youth and their families that are struggling with daily challenges. She also works with the Ministry of Children and Family Development for over 33 years. Sarjeet takes pride in working with Mainstream and South Asian communities, and has been inspirational in establishing 2 programs; the South Asian Parents Together Program, giving parents support when struggling with parent/teen conflict, and particularly she's focused on "Club Utopia" a program specifically for South Asian youth, acknowledging their fears of being safe as they build on self-esteem. Sarjeet has been recognized in the Mehfil Magazine (BC Indo-Canadian publication) as the "Unsung Hero"; and nominated for the prestigious YWCA Vancouver Women of Distinction Award. Sarjeet believes that traditions are a powerful part of individual lives. This allows us to have a clearer understanding of the uniqueness and inspirational values of others.
Sarjeet's "influence of hope", is derived from Mahatma Gandhi's quote... "Be the change that you wish to see in the world".
William Roxborough
Member
Bill has served on the Headlines/Theatre For Living board since its inception in 1981. During that period he otherwise occupied himself as a photographer, filmmaker and playwright.
He has a special interest in mental health issues, environmental concerns and social justice. His plays include "The Brontë Brothers", "A Grimm Tale" and "The Maenads".
Jagdeep Singh Mangat
Member
Jagdeep Mangat is a long time community activist in the Greater Vancouver area. Though he has a particular interest focused on the rights of low wage workers, he has been involved in numerous social justice campaigns and organizations over the years. Jagdeep is a family and immigration lawyer. When not busy with his duties as a lawyer, Jagdeep maintains his involvement in social justice work.
Jagdeep first became involved with Theatre for Living (Headlines Theatre as it was then known) in 2005 when he was a workshop participant and actor in Headlines Theatre's mainstage production, Here and Now.
Mona Hassanien
Member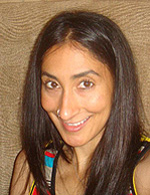 Mona moved to B.C from Ontario this year in hopes of escaping long winters and connecting to a larger Artivist community. When she discovered Theatre for Living she immediately sought out ways to get involved. In the past she worked at the Sexual Assault Centre of Brant as the Young Women's Counsellor, My Body Belongs to Me Program Coordinator and Team Lead on the Crisis line, a Service Coordinator for Responsible Gaming Resource Centre, and a ESL teacher in Jeju Island South Korea. Mona completed her Yoga teacher training in Kerala India however, it was not until she took a foundation course in Expressive Art Therapy that she comprehended the scope and transformative power of theatre and art in general. Mona is currently establishing herself as an actor in Hollywood North.
To contact any Board Member:
E-mail: info@theatreforliving.com

OR

write to:
Theatre for Living
323-350 East 2nd Avenue
Vancouver, BC
Canada
V5T 4R8