My 1st independent TfL Newsletter
Welcome to the first newsletter I am sending out from my home office as an independent artist, operating as "Theatre for Living" with permission of the "Theatre for Living (Headlines Theatre)" Society Board of Directors and the BC Registrar. The Society (the legal structure of the theatre company) will continue to devolve over the next couple of years. This is a transition full of discovery and a mix of sadness and excitement.

I'm just learning how to do this newsletter thing. They should get prettier over time. The newsletters will no longer be every month, more like 3 or 4 times a year. They will contain updates of what is happening with TfL around the world, and, when possible and relevant, highlight other projects and also articles/ideas of interest. I might also "think out loud" in them. If you no longer want to receive the newsletter, I understand entirely. There is an "unsubscribe" button below.

Thanks again.

I'd like to take this opportunity to once again thank everyone who supported the work of the Society over 37 years. Board members, staff, funders, workshop participants and casts, and of course audiences. My hope is we will stay connected and continue to use the language of theatre to work towards healthier communities at every level. It is essential to keep working in whatever way we can in these troubled times. We must find ways to reach out across boundaries.

TfL slideshow

People have asked if I can share the slide show I presented at TfL's closing party: "37 years of HTC and TfL in 19 minutes and 32 seconds." Here is the link (without the music, unfortunately, as YouTube would not allow the upload ):

https://www.youtube.com/watch?

Moving into the future

I keep hearing from people that I have retired!! This is not the case. I HAVE retired from raising money and being financially responsible for the theatre company, people's salaries, etc. At a very personal level, it had to stop. I will however, keep responding to invitations to do small and large projects around the world, including trainings and speeches. If you would like a Theatre for Living project in your community, please let me know at: hello@theatreforliving.com. We can design something together that will support the needs of your community.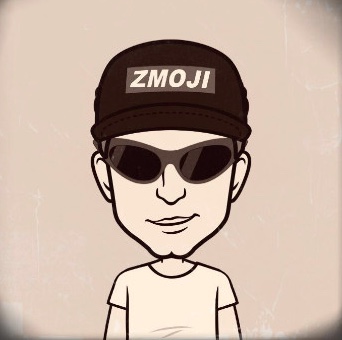 Thinking out loud
The United Nations tells us that we have until 2030 until catastrophic climate change. That news barely made the news here in Canada (and I imagine in the US) in the midst of an obsessive focus on celebrities, and Trump's dangerous antics.

If you are paying attention to world events at all, you'll know that it feels like humanity and the planet are vibrating in frightening ways these days. The polarization around so many issues is increasing everywhere at local, national and international levels.

I wonder, if we could see a graph or chart of the increase of effects of climate change on the planet, if that graph would coincide with the current increasing polarization. I'd be surprised if there was no correlation. The Earth is after all a tiny living thing in the vastness of space, and we are all just smaller living organisms inhabiting this tiny blue speck. As the ecosystems shift (and in some cases already, start to collapse), why wouldn't humanity go into a kind of 'fight or flight' mode, at conscious and subconscious levels? 'Fight' being with each other, and 'flight' being retreating into apathy and/or paralysis.

We cannot stop the climate change effects that are here, with more to come. We are in for a very rough ride. But we can and must work to change our relationship to the planet and all life on it. It is becoming more important every day to reject the notions of an "us and them", and I don't mean just between humans, and find ways to reach across the unnatural barriers we've constructed.

Many people tell me it is hard sometimes to remain hopeful. In my own research, I've discovered that fear is an enemy of hope. It seems to me, we need to continue to work to Reclaim Hope from a Culture of Fear. And to keep in mind that hope is a verb – its not sitting at home wishing things would get better, or that someone would arrive and fix things. Each of us can work in our own way to create a more just, equitable and healthy world. Onward.
Recent and upcoming projects:
Belonging at the Maundy Cafè
Oct 18, 2018 – Vancouver has become one of the wealthiest cities in the world. The shameful flip-side of this is that we have an ever-growing population of people who are homeless. Theatre for Living (Headlines Theatre) did many projects on ending and trying to deal with homelessness over the years.

Christ Church Cathedral organized a one day TfL workshop looking at issues of "belonging*" in between Guests who use their homeless services, Volunteers and Staff as a way to continue to help people reach across the divides that homelessness creates. Here is some feedback from the workshop:

"I'm grateful for the new lenses you provided during the Theatre for Living workshop that might help us to see behind or around or into the behaviours and situations we notice and experience. I loved the way in which peoples' stories were drawn out, and how much choice you provided people to step in, or step back. The workshop has helped us to know more - in our bodies and hearts – about "belonging" at the Maundy Café."
Andrew Stephens-Rennie, Director of Ministry Innovation, Christ Church Cathedral.
Faculty of Medicine & Dentistry at the U of Alberta
Oct 26 – Nov 5, 2018 – The TfL work in Edmonton continues. We are seeing a cultural shift across the Faculty through the application of short workshops, bringing a diversity of faculty members (medical professionals, researchers, students and staff) together to look at challenging issues being faced by various units, divisions and departments. This is a very innovative approach and I'd like to thank the Dean's office for ongoing support, and also Pamela Brett-MacLean (Arts & Humanities, FoMD) for her tireless work. Following my visit last spring, Genie Kwon, a second year medical student initiated a project aimed at improving physicians' and other healthcare providers' approaches to caring for immigrants and refugees and improve the experience of these populations with the healthcare system.

The performance is organized by the Arts & Humanities in Health & Medicine program at the University of Alberta, Faculty of Medicine & Dentistry. It is made possible with the support from Theatre for Living, the Kule Institute for Advanced Study, the Women and Children's Health Research Institute, the Medical Students' Association, the Arts & Humanities in Health & Medicine program, and the Faculty of Medicine & Dentistry.

Belonging*: Exploring healthcare needs of New Canadians through theatre"
When: Monday, November 5 @ 6PM – 8PM (light snacks will be provided)
Where: 4-104 Education Building (North), 11210-87th Avenue, Edmonton, U of Alberta
How much: By Donation – but please RSVP at https://belonging-newcanadiansandhealthcare.eventbrite.ca OR call 780-492-0445

For information, contact Samia Sarwar, AHHM Program Coordinator at ahhm@ualberta.ca.

BC Nurses Union Conference
Nov 30, 2018 - The BC Nurses Union is hosting a 3-hour TfL workshop at their Human Rights and Equity Conference in Richmond, BC investigating how "belonging*" builds and sustains community. How can we be together and work together, to create inviting and welcoming spaces where belonging – in all of its many forms – becomes possible?

* You've likely noticed how "belonging" repeats. I engage in projects by invitation and this issue of "belonging" keeps coming up in various ways and in a real diversity of contexts. I'm "thinking out loud" about this, below.

April 2019 The work at the Faculty of Medicine and Dentistry continues, with another possible week in Fort MacMurray, investigating issues of resilience after the devastating fire there last year.

The 21st Annual Theatre for Living Training workshops.
YES, these very popular training sessions will continue! People have been inquiring from around the world and are already registering!

July 13 – 18, 2019 Level 1 – open to anyone interested in TfL techniques
July 21 – 26, 2019 Level 2 – open to people who has taken a Level 1

For complete information: http://www.theatreforliving.com/trainings.htm
TfL in Europe – Aug/Sept, 2019 (not yet confirmed)
Theatre for Living trainings and other projects are organizing now with possibilities in Austria, Italy, Germany and Spain. If you'd like to be part of European organizing, please contact me at hello@theatreforliving.com. More details to come.

Further along: Discussions are happening with people and organizations in various parts of the US, Singapore, Ethiopia and Ghana.